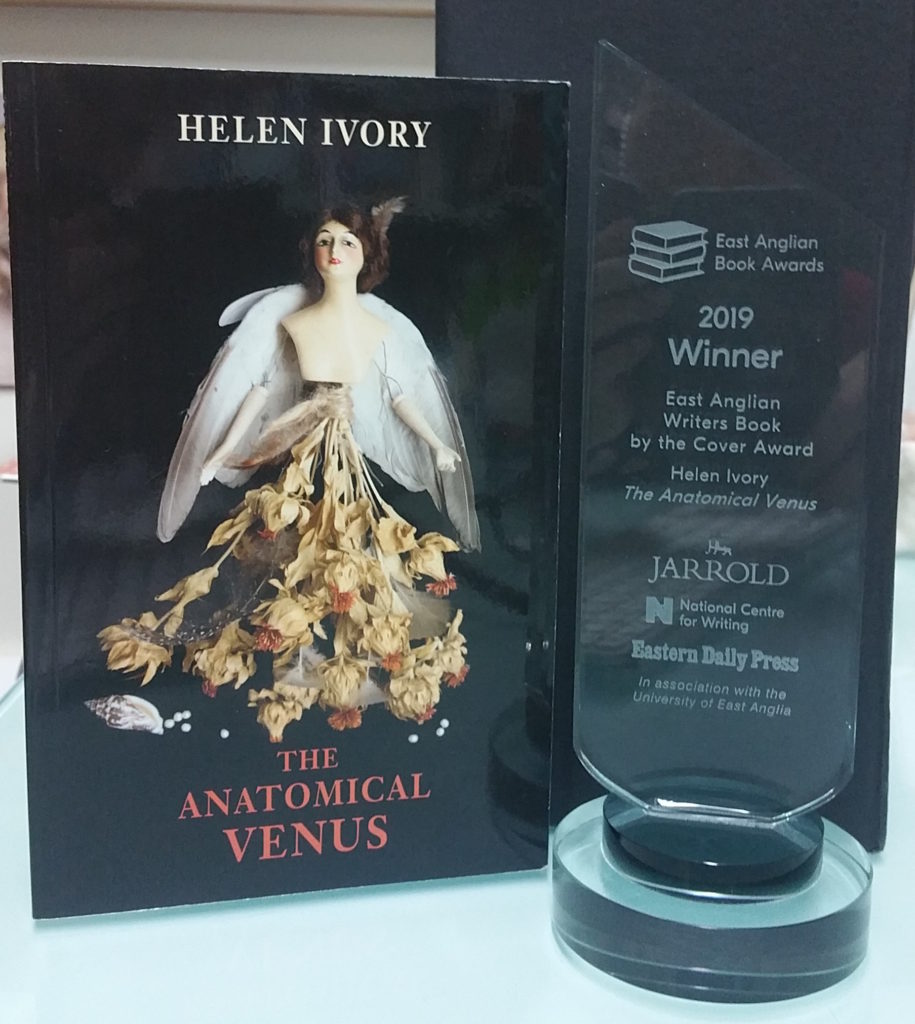 I am so pleased to announce that The Anatomical Venus has won the by the Cover Award in this year's East Anglian Book Awards.
I was very happy to have been shortlisted in the poetry category of the awards alongside Rebecca Goss and Lavinia Greenlaw, and although that award went to Lavinia Greenlaw this time, East Anglian Writers kindly sponsor another award for the best designed book cover from the shortlisted titles. Having started out as a visual artist, and now existing as a poet/artist hybrid, I am extremely honoured to receive recognition for both parts of my practice.
When it came to going up to receive the award for my cover image, I was stunned and didn't really say much but a flustered 'thank you'! I felt immediately terrible when I sat down, but couldn't storm the stage and have another go! I was so focussed on the poems part of the book which I spent about four years researching and writing, none of that seemed relevant and all of it fell out of my head.
Here is my L'esprit de l'escalier, or what I should have said . . .
The cover image comes from the same place as the poems do. I wanted a figure of a woman on the cover, but did not want an actual anatomical venus – that's too literal. I wanted more of a witch's poppet, something elemental made of wax and feather, flowers, seashells and pearls. The cover image just grew out of objects I had lying around in my studio – they kind of inched together like a Svankmaejer animation when my back was turned!
I should have thanked Bloodaxe Books for allowing me my head, not only for my poems but for the cover images of all my books. I should have thanked Martin Figura for photographing my always hard-to-photograph assemblages. I should have thanked East Anglian Writers for recognising the importance of book covers, thus recognising the importance of visual artists and cover images in these days of Kindle backlit text. I should have thanked everyone who voted for Venus. I didn't, I scurried off and necked half a glass of fizz before the guilt set in!
Here's a link proving my wordlessness when put on the spot, and telling you who all the other winners are:
https://www.edp24.co.uk/features/east-anglian-book-of-the-year-awards-2019-winner-revealed-1-6378829
Tags: Helen Ivory, The Anatomical Venus