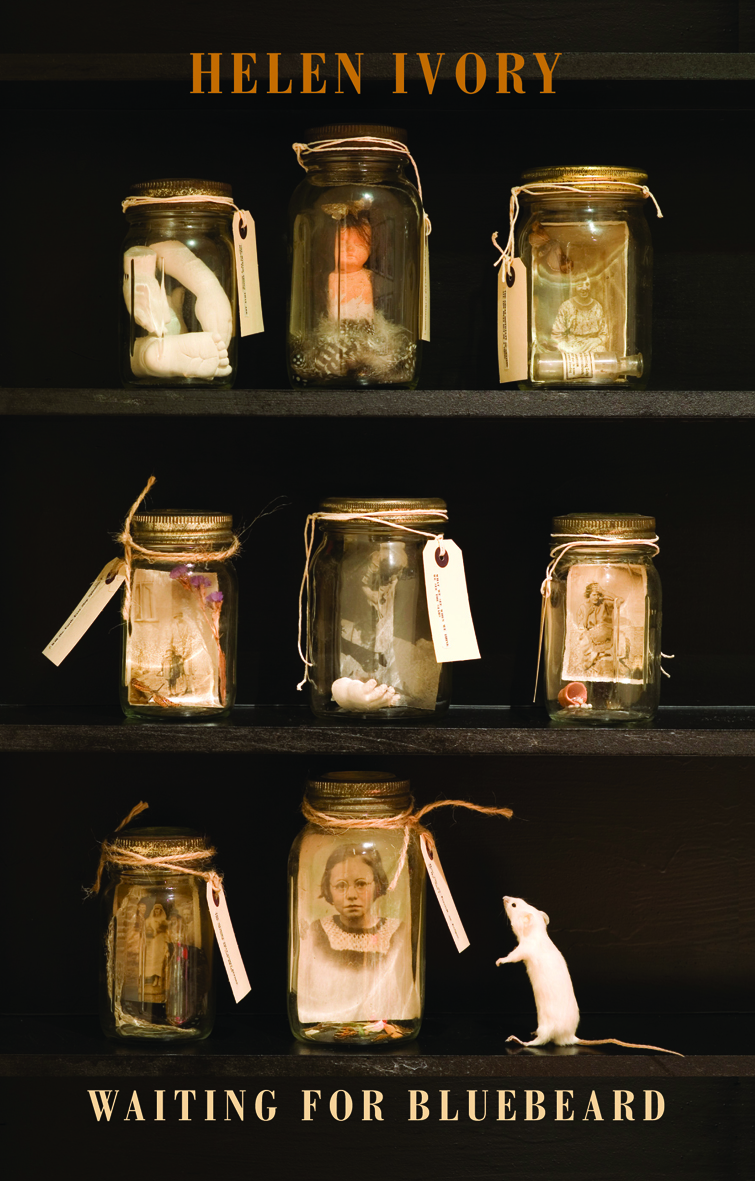 I started writing this book in 2008, but I didn't really know I was writing this book.  I found myself writing some poems based on part real, part imagined events of my childhood, and I was interested in how to get at a metaphorical truth of how parts of my childhood felt.  After a couple of years I thought I'd finished that book and started writing poems about a person called Bluebeard (the wife-murderer, not the pirate –  just to clarify!)  and it slowly dawned on me that this was part of the same narrative. The book is in two parts – the childhood bit, then the bad relationship bit and the blurb I wrote for the back of the book (I hate the word 'blurb' but this is commonly used) …anyway, the blurb I wrote for the back of the book reads:
"Waiting for Bluebeard tries to understand how a girl could grow up to be the woman living in Bluebeard's house. The story begins with a part-remembered, part-imagined childhood, where seances are held, and a father drowns in oil beneath the skeleton of his car. When her childhood home coughs up birds in the parlour, the girl enters Bluebeard's house paying the tariff of a single layer of skin. This is only the first stage of her disappearing, as she searches for a phantom child in a house where Bluebeard haunts the corridors like a sobbing wolf."
The cover image, photographed by my husband-photographer-poet in residence Martin Figura, is of things which I made using found and cast objects  placed into Kilner Jars, which I call Preserves.  The mouse is called Mouse, and he lives on my desk.
If you read it, I hope you like it.  It's the closest to autobiography I have come, so it's all terribly exposing…..
There are a few poems on Poetry International from the collection here
And here's is a link to the book on Amazon
And here's a video of me (Heaven forfend!) reading from Waiting for Bluebeard and my third collection The Breakfast Machine.